A place where creativity can flourish

We're extremely passionate about nurturing people's natural love for creating artwork – that's why we started The Color Palette in 2018. We feel fortunate to own a studio where artists of all ages can come to get inspired, hone their skills, and have a lot of fun.
At The Color Palette, you're free to be yourself and express yourself through many art mediums. From pencils to paint and everything in between, we have plenty of knowledge and tools to help you become the artist you're destined to be.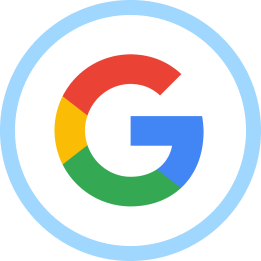 What a great space for a kids party! They do a little bit of everything: playing, painting, slime, mess making. My 2 LOs had an awesome first time here & would love to go back soon
We love the Color Palette! Ms. Liz is really nice, accommodating and patient with all the kids. My daughter has been there for many birthday parties and has a wonderful time. She can't wait till her birthday when she can have her party there!
Not just for the littles! My teen daughter loves the drawing classes, we have had a couple different artists teaching the classes and they all have been amazing! Great place for kids creativity to grow for all ages!
I love it so much. My daughter is very happy and excited about her classes. Good service and I really recommend this place.
My son's Cub Scout den just did an evening of art here, and it was wonderful! The kids were engaged, the activities were fun, and there was ample help for them to be successful. Will definitely come back here
We did an Adult paint night and we had so much fun!! I cant wait for the next one
What a great little art studio for kids, my nephew had a great time and we will definitely come back again soon.
We always have a great time! Ms. Liz is amazing and always has a smile on her face!
Skills are Developed, Memories are Made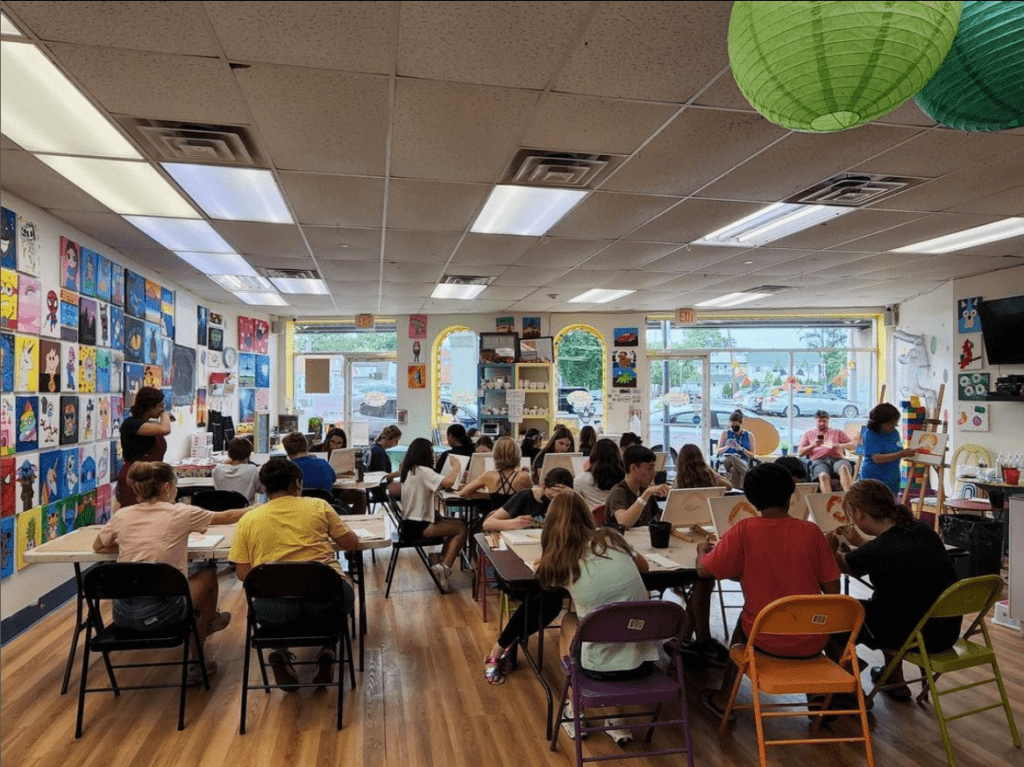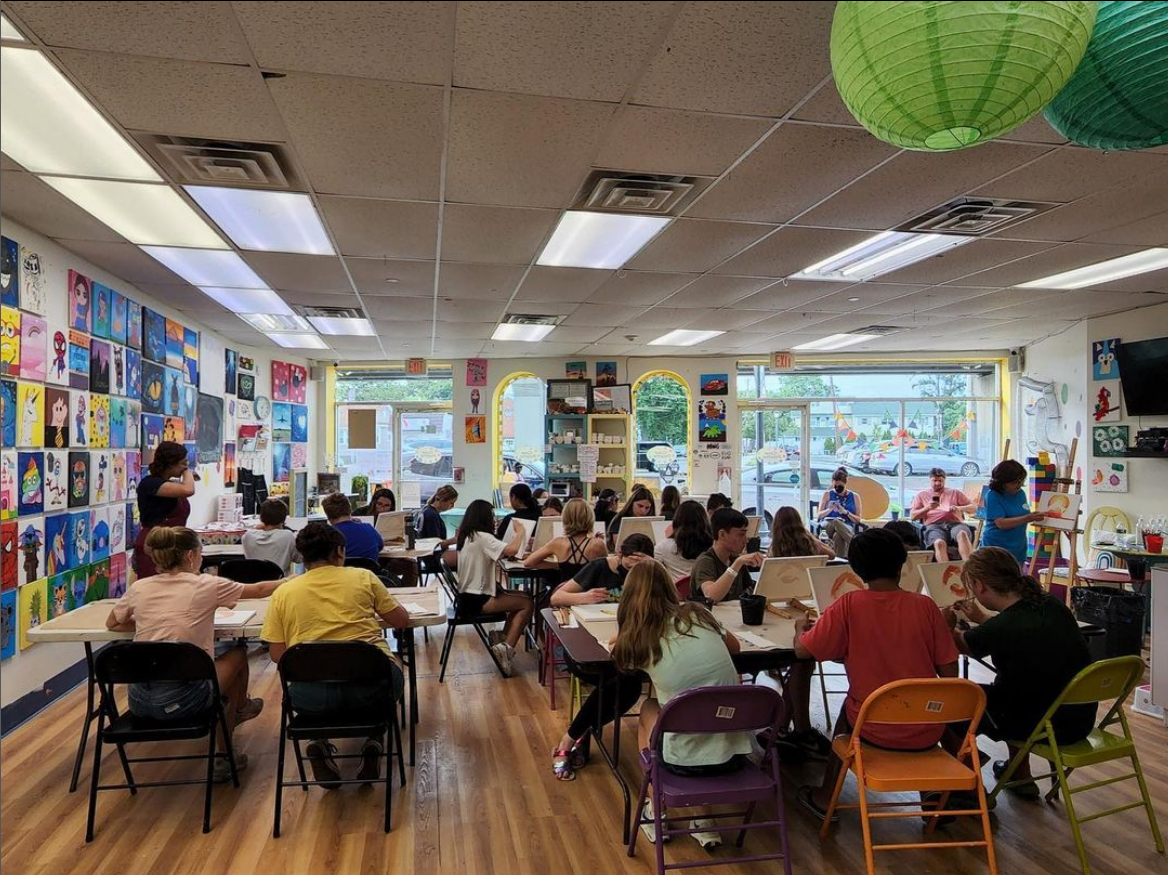 Drawing & painting classes
We teach drawing and painting classes to children of all ages. Whether it be techniques for drawing portraits, anime lessons, landscape painting, or cartoon art, we have the knowledge and tools to help you develop your skills.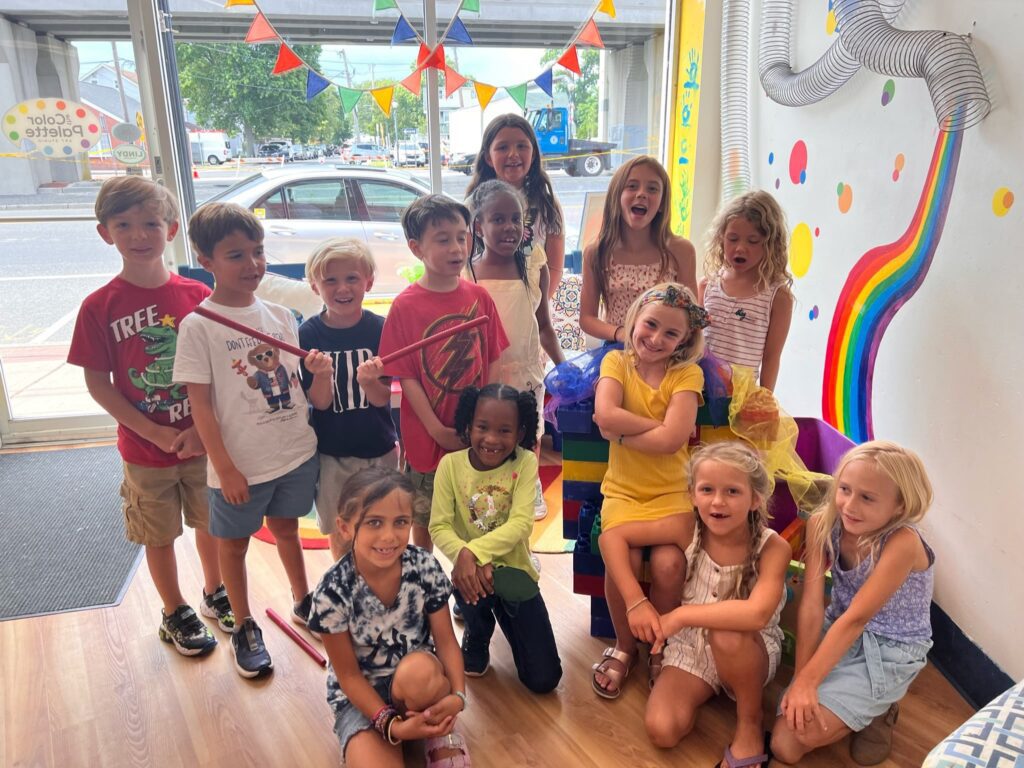 Kids absolutely love having birthday parties at The Color Palette! We have tons of creative activities to inspire and excite your children – from slime making, to bubbles, to splatter painting and many more – your kid and their friends will have an awesome time they won't soon forget!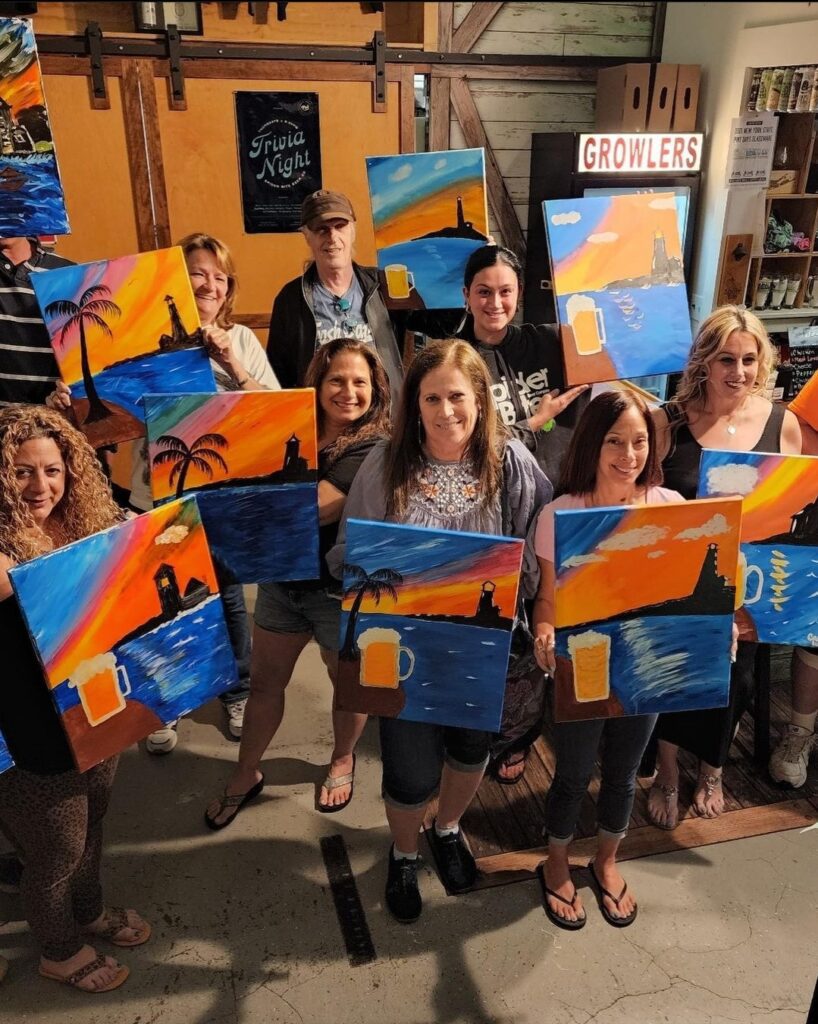 The Color Palette is a great place for friends to gather and get creative together. Adults love hanging out at our studio to paint, socialize, and share plenty of laughs. 

We're committed to making your experience with us enjoyable and rewarding. Whether you're taking classes, attending a special event, or throwing a party, we aim to make your time at The Color Palette a memory you won't forget!